Conan Mercer
Applied Scientist
Why I Run
02 May 2020 - Conan Mercer
Since the beginning of my memories, I have always felt like I have limitless energy, of course I do not. But this youthful "invincibility" has and does play a big part in why I run. I mean, how else can I stem a hyper active mind and violent appetite?
Throughout my under graduate days I could often be found in the college gym, pumping iron after or before a class. This worked well for me at that time. Quick and efficient, with positive mental benefits. Nothing like some heavy compound exercises to dispel some pent up energy.
This became boring. The challenge was gone and I found myself "turning up" to phone some reps in. It was in post graduate school that one day I pondered, I haven't run in awhile, maybe I should give it ago? 2 miles later, a buckled, panting and sweaty mess on the side of the road. This was the challenge I had been looking for. I knew that with running I had all my work in front of me, and that was very appealing.
I spent about a year running 3 times per week, slowly getting my legs battle ready. Then, a tragedy happened in my personal life. I responded by using running as a positive tool to manage the grief. I also wanted to make some kind of difference in the world. This sparked the fire to train and run the Dublin Marathon, raising money for a spectacular charity, the RNLI. In the end, through amazing support, I ran a total of 1593.52 km in 5 months training for the Marathon and raised €4,530.74 for the RNLI.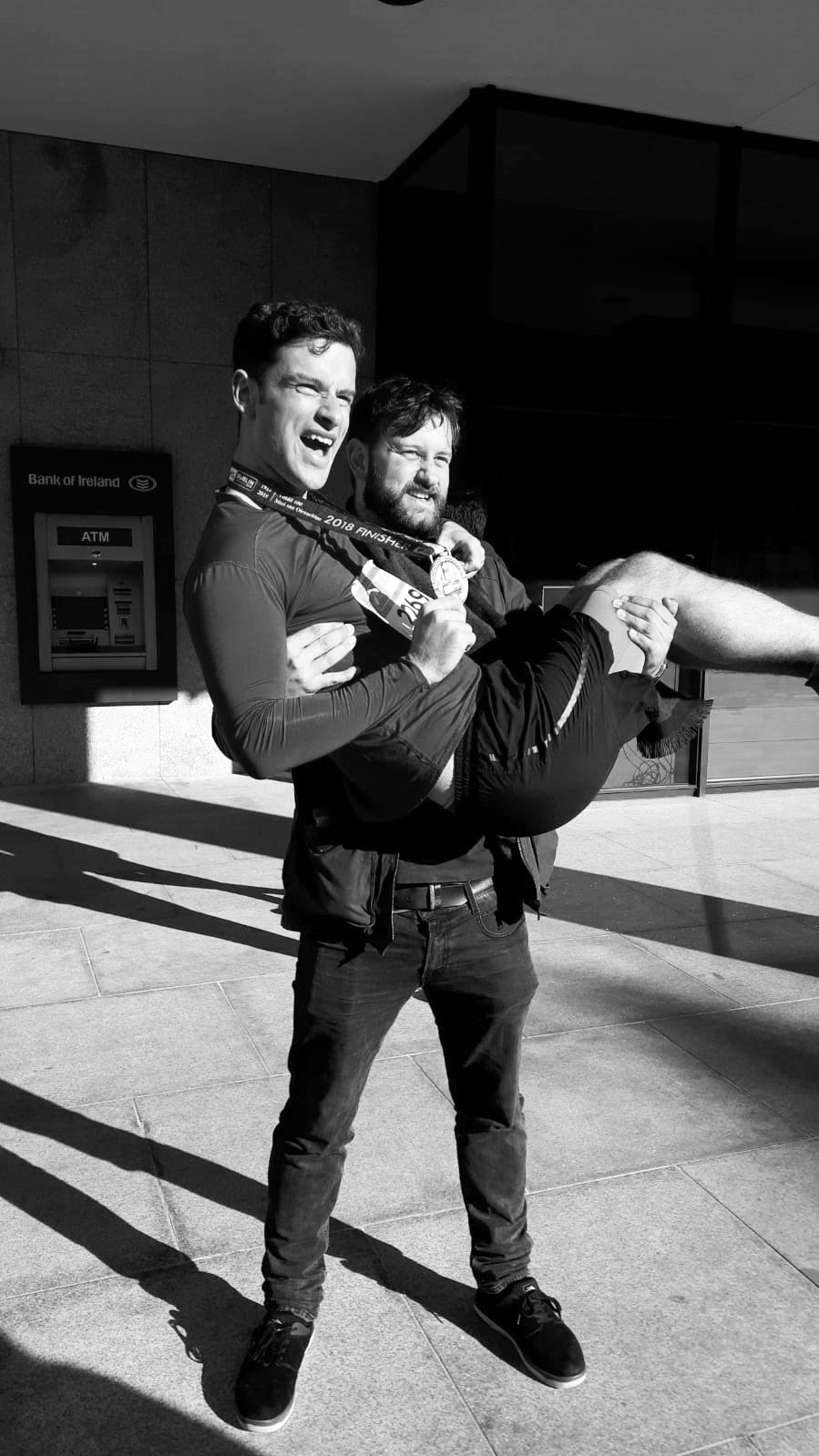 This is one of the best things that I have done. When I started my running adventures, I never thought I would be led down the path to a Marathon, but am grateful that I was. The positive benefits of running are huge, there is hardly any downside. Running has now become a part of who I am and not just what I do. I owe a lot to running.
I now run as many times as possible every week, I log all of my runs on Strava, please add and follow me